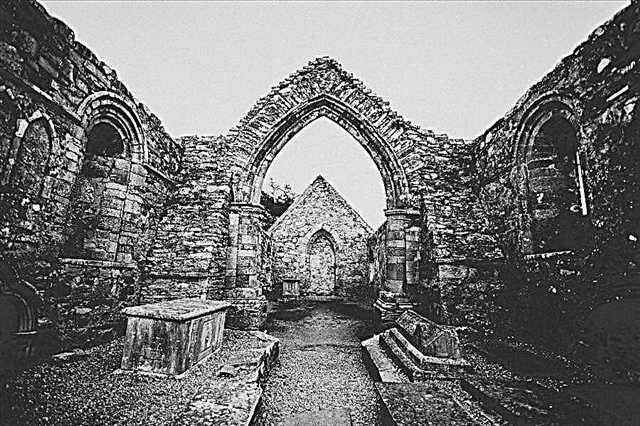 We are searching data for your request:
Manuals and reference books:
Wait the end of the search in all databases.
Upon completion, a link will appear to access the found materials.
FOR ME, the real Ireland is on the back roads. That's the green isle I envision when I close my eyes, winding around its rocky coastline on tiny lanes lined with centuries-old stone fences. And that's exactly what my fellow MatadorU faculty member Candice Walsh and I did this spring on a quest to uncover her Irish heritage.
For nearly two weeks we made our way across the southern coast, bobbing and weaving through tiny hillside towns all the way to County Sligo. What follows is a photo-album-worth of images from the trip.
[Note: Scott and Candice's visit was sponsored by Tourism Ireland.]

1
Storefronts
It seemed as if everywhere we went in Ireland, we were met with charming stores and beautifully designed signs.

2
Michael D. Higgins, President of Ireland
The President welcomes foreign journalists to Ireland a few days before St. Patrick's Day.

3
Áras an Uachtaráin
The Irish White House, home of the President.

4
Moody Dublin
Dublin's Temple Bar area on an atmospheric evening.



7
Guinness
You can't go to Ireland and not have a Guinness…it's simply not allowed.

8
Matt the Millers
As you can see, the patrons must have kept the staff of Matt the Millers in Kilkenny rather busy that weekend.

10
Copper Coast
Candice strolls along a deserted beach on the Copper Coast, south of Waterford.





15
Reflection
Candice takes a moment to soak in the landscape from which her ancestors departed a few centuries ago.

16
Archives
While searching for Candice's family records, we had the opportunity to look at some seriously old-school documents -- such care and precision went into creating these artifacts.

17
Lismore Castle
We actually got to spend one night in this castle. Fairly spooky, but beautiful nonetheless.


19
Ardmore
The round tower of Ardmore.

20
Ardmore
The ruins of St. Declan's Church.


22
Coastal stroll
Walking a beautiful section of coastline near Ardmore.

23
Notes
A journalist takes notes on Candice's quest to find her family.

24
Radio appearance
Our journey led us to many different places in search of Candice's roots. Here she's getting interviewed on a local radio show in Dungarvan.


26
Irish trad
An evening in a local Irish pub, with traditional live music being belted out in the corner.


28
Ballydonegan
A small town on the Beara Peninsula. Photo by Scott Sporleder.

29
Beach scene
The almost tropical-looking beach of lower Ballydonegan.






35
Scenes of the countryside

36
Killarney National Park
Small fishing boats are left until the summer season returns.


38
Dingle Peninsula
The land is green, the water is green…just about the only thing not green in Ireland is the beer.

39
Clogharee Lough
Lookout point on the Dingle Peninsula.

40
Cliffs of Moher
In County Clare, these cliffs shoot nearly 400 feet directly up out of the ocean. Not a place for those who are afraid of heights.

41
O'Brien's Tower
This structure was built in the mid-1800s by Sir Cornelius O'Brien to impress his female visitors.

42
Poulnabrone Dolmen
An ancient "portal tomb" built at some point between 4200 and 2900 BC.



45
Galway
There's no lack of craic in Galway.




49
Kilcullen's Seaweed Baths
Find Kilcullen's in County Sligo.


51
Road trippers
Candice and I nearing the end of our road trip.



What did you think of this story?
Watch the video: Wild Atlantic Way Ireland Road Trip. 10 Days. Ireland Road Trip Vlog
---